It has been quite awhile since I've done a Terrific Things Tuesday, and I figured today was as good as any to restart our Terrific Tuesdays! 😀
If your new around here and wondering . . . "What the heck is a Terrific Tuesday?" allow me to explain: Most Tuesdays here at Livie's Gone Gluten Free have a "Terrific Things Tuesday Post!" it's basically a compilation of 3 to 6 things I've seen/ read/ tasted over the past week that I've deemed terrific. Anything crafty, Gluten Free, monogrammed, Texas related, pink, Gilmore Girls, and anywhere in between is fair game for "terrificness!" 😉 Sometimes there's a theme, most of the time there's not one. Regardless of the arrangement, Tuesdays are Terrific here at Livie's Gone Gluten Free. So, come on in and see if you find anything cool! 😀
1) Balanced Breaks
If you've been Gluten Free for more than a month, you're fully aware of how necessary it is to have safe snacks available at all times. And while I've shared multiple snack options to keep in your purse, locker, car, or desk. I thought I'd throw one out there that needs to be refrigerated. These would be perfect for when your running out the door to an event and saying "Crud! I forgot to eat something safe just in case." because you don't want to deal with this: 
Or whenever you need a quick jolt of protein. These Balanced Breaks from Sargento have cheese, dried fruit, and nuts. They come three snacks to a pack, and have multiple flavor options: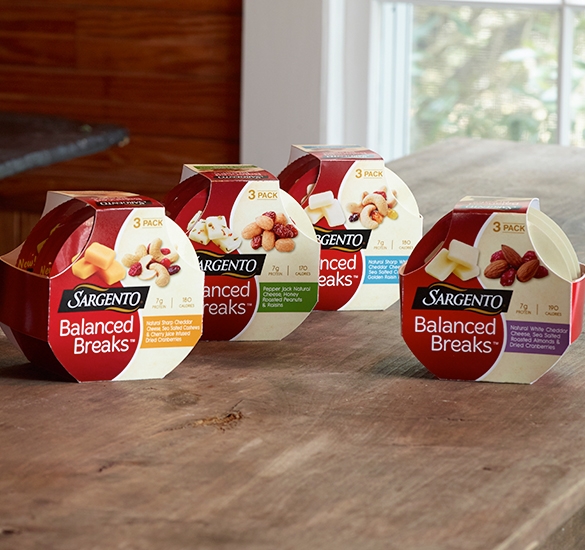 My favorite one that I've tried so far is the White Cheddar with Almonds and Cranberries!
2) Gluten Free Tips
We're all on this Gluten Free journey together, and I'm always interested in learning about different tips and tricks to make Gluten Free Living simpler. From what I've read so far, that's what The Celiac Cookbook and Survival Guide by Pam Jordan (of I'm A Celiac) is. And, to make it better . . . the Kindle version is currently free on Amazon through May 22nd! Go grab it here! 
3) Gluten Free Humor
On days that living Gluten Free just stinks a whole lot, it's nice to see that there are other folks in your boat. I typically just Google Gluten Free memes when I need a laugh, and some of them are quite funny! 🙂 
4) Enjoy Life Foods Sugar Crisp Crunchy Cookies
Speaking of cookies . . . have I mentioned that I love these before? Well, darn . . . because I'm going to again. I love these cookies. There's nothing flavor-free about them. They're just super tasty. That's all. 🙂
5) Bare Belly Organics Lip Balm
I'm addicted to my orange lip balm from Bare Belly Organics. It works well, and smells good without smelling like a jelly bean factory. It's just fantastic. The end!
Have a Terrific Tuesday y'all!!
Love,
Olivia