Y'all are aware of the fact that I love Aldi, and I thought I might share a few of the reasons why with y'all!! 😀
1) Gluten Free Products
Aldi has a line of Gluten Free products called LiveGfree which regularly has awesome products that are comparable to other well known Gluten Free products, for less!
Here are a couple of comparable products:
2) Cheap Organic Fruits and Veggies
I got asparagus for 99 cents a package last week. I think that's an awesome deal!
Here are some recent deals on organic produce at my local Aldi:
3) Kale Veggie Burgers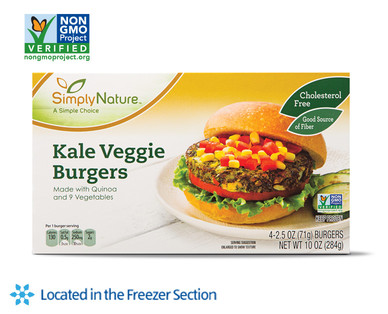 I LOVE these. They're really yummy, and they're Gluten Free. But just as a warning: they're processed on equipment that processes wheat. So, if you're super sensitive to cross contamination, or have celiac disease, I wouldn't risk it. However, I've had them for multiple meals over the past week, and haven't had any problems. The only downside is that they're a Special Buy (only available for a short period of time) which means I need to stock my deep freezer with them before they're gone. Ha!
4) Prices for Milk and Eggs are always reasonable
I don't drink milk, but I use it to bake with, and Aldi's milk is currently $1.99 a gallon. Also, eggs are only $1.49 a dozen. Last summer they went as low as 69 cents.
5) Special Buys in General
Everything from Dried Mango to Towel Racks, it can all be a special buy and appear at random intervals at the store. Keep your eyes peeled because all kinds of fun stuff could be headed your way.
That's just a few of the things I love about Aldi. Do y'all shop there? What are some of your favorite things?
Have a Tremendous Thursday y'all!
Love,
Olivia